Nine Ways to Incorporate Color Into Your Bathroom
Gone are the days of sterile environments! Bathrooms of the new decade should reflect your lifestyle AND style.
Morning routines, personal hygiene and "taking care of business" all have one space in common: the bathroom. As headquarters of self-care for family and guests alike, bathrooms are the most personal spaces in the house, and they should reflect your personality.
Whether you want to go bold, create a spa-like atmosphere, or make it a quick-stop-spot for guests or potty training, color should be your first choice. You don't need to hire a designer or spend the day painting to achieve this. Creating your personal Insta-worthy bathroom can start with the toilet seat…seriously.
For renters and homeowners, swapping out old bathroom fixtures for new isn't an old idea. However, changing your toilet seat to make a statement is such an easy way to begin. We know that color changes a mood, so we've curated a collection of color options to match your bathroom, based on design trends. Select the perfect color here from our many toilet seat colors.
Seats by Trending Bathroom Color and Styles
BABY GOT BLACK
Bold, black bathrooms are a timeless, yet trending, color scheme. No other color provides the largest contrast than a bold, dark black. Give your bathroom a classic, yet contemporary, accent with a black toilet seat, or a toilet seat with our newest matte black hinges.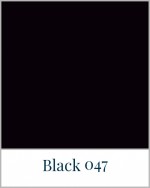 BOLD MONOCHROMATICS
In the past, monochromatic color schemes have leaned toward the light side. This decade is bringing up the bold! Don't be afraid to go darker – but brighter – side with jewel-like shades of blues, reds, greens and more.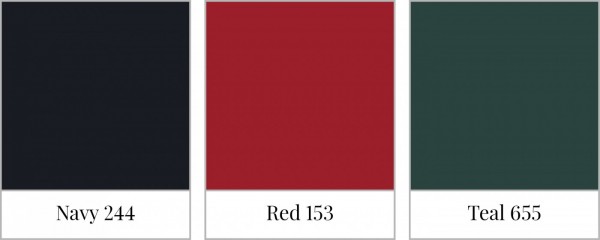 SHADES OF GREY
Looking to remain neutral, but want something a little deeper to make a "there's something different in here" statement? Grey is your answer. A grey toilet seat adds interesting contrast to classic white décor.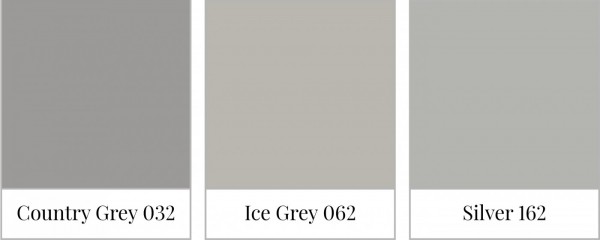 DUSTY AND MOODY HUES
Relaxed, deep tones are the latest "color crush" of Insta-worthy spaces. Add a sense of serene intrigue to your bathroom with these subtly refreshing seat hues.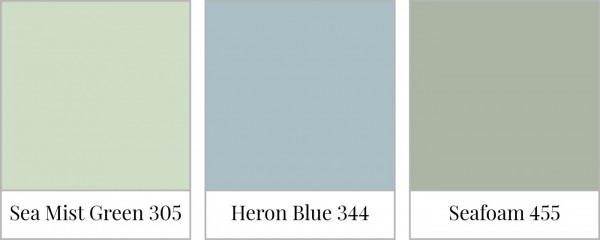 DON'T FIGHT THESE BLUES
Forget winter blues! Here are explorations of blues and greens you'll want all year long. There's a reason Pantone's Color of the Year 2020 was Classic Blue – these rich, dependable shades evoke calmness and serenity in all types of light.

MID-CENTURY MODERN: The Retro Shades
The 20th Century's enduring influence on modern design remains one of today's hottest trends. From the candy tones of the '50s and '60s to the groovy vibes of the '70s, matching your bathroom to a modern take on your favorite decade starts with a 20-minute DIY toilet seat change.

COASTAL OASIS
Nautical bathrooms have been a mainstay of design trends. A beachy-shaded seat can be the accent to tie together your staycation aesthetic, no matter what coast your inspiration draws from.

KEEP IT CLEAN AND CLASSIC
Invoke the feeling of serene, crisp and clean in your home. Our shades of white shine through other colors, bringing back a feeling of home.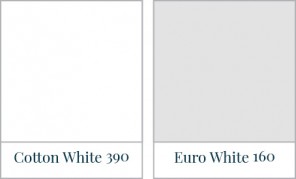 IT'S KID TIME
Nothing brightens a kid's bathroom like a colorful toilet seat. These primary colors complement your family-friendly décor with their fun vibes.

There's no rule that says you can't put a colored seat on a white toilet. Whether you're matching a unique toilet bowl color, or you want to complement your style, a colorful toilet seat is an easy way to give your bathroom a fresh, updated feel.
Ordering sample chips lets you select your color with confidence. Then order your new seat and transform your bathroom. The choice is yours to customize!
The inspiration continues in The Reading Room, filled with articles about design, materials, and installation. A few of these articles include:
How a Toilet Seat Changes the Dynamic of Your Bathroom
What Material Should You Choose for Your Toilet Seat?
Five Ways to Use Color in Your Bathroom
How Often Should You Change Your Toilet Seat? Six Ways to Know