Bemis Independence | About Us
About Us
Bemis Manufacturing Company was founded in 1901 and is headquartered in Sheboygan Falls, WI. We are a leading global manufacturer of toilet seats, distributing products under the Bemis, Mayfair by Bemis and Bio Bidet by Bemis brands through retail and wholesale channels. Now in our fourth generation of family leadership, we are committed to our employees and our community.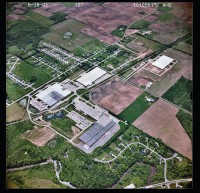 Through our mission of Innovation for Everyday Life, our Independence product line of elevated seats – including those with optional Support Arms and non-electric Personal Wash Bidet attachment – are designed with the secure features that provide safety and reliability, along with the style our customers need to achieve their goals of living independently in their own homes.
Line of Products
Our Independence line of products includes the Clean Shield® elevated toilet seat, ideal for individuals with special needs, those with mobility or arthritis concerns, and active adults who need security when using the toilet. Because we know the more secure you can be in the bathroom, the more likely it is you can maintain your independence and remain safe at home for longer.
We designed the Clean Shield to be secure, stylish, and easy to clean.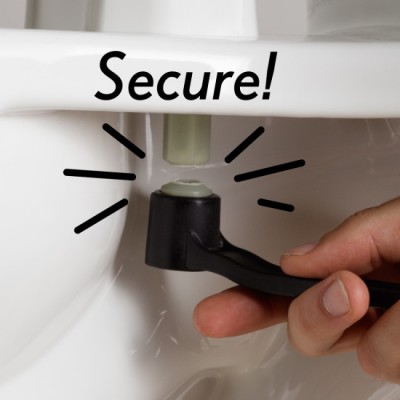 We have redefined how to properly install a toilet seat by developing the Snap 2 Secure installation system that provides a firmly secure seat that will never loosen. The wrench is included in each box, and the installation system is simple and easy.
Clean Shield itself is tested to 1,000 pounds and passes with no issues. Regardless of who you are, this seat will accommodate you safely and comfortably. Its 3" height eases sitting and standing.
It's stylish, with a high-end, residential appearance that blends into your bathroom. There's no need to hide your Clean Shield in the closet when guests use your bathroom; chances are good they won't even notice it.
Clean Shield's reverse funnel design keeps everything directed toward the bowl. Its smooth, glossy surface not only matches the ceramic of your toilet bowl, but wipes clean easily. Clean Shield's hinges allow the cover and ring to be placed upright, for full access to clean both the seat and the bowl so you can keep this area more hygienic.
Optional Support Arms, tested to 350 pounds on each side, are fully weight-bearing, and accommodate uneven weight, so people with differing arm strength or recent surgery can have the extra assistance they need during sitting and standing. These Support Arms can be added to your seat when you purchase it, or later when you need additional assistance.
The non-electric Personal Wash Bidet attachment is made specifically for the Clean Shield seat and comes with Support Arms. The bidet's nozzle position is designed to operate smoothly and effectively for the seat's 3" height and operates with an easy twist function, with two independent valves that allow the user to change the water stream. The handle has a user-operated function that cleanses the nozzle after each use.
Remain Independent
We know you want to remain independent in your home for as long as possible. And having products that promote your security allows you to achieve this goal. That's why Clean Shield delivers value with a wide array of user benefits not found on any other elevated seat on the market.
In addition to promoting security when using the toilet, our Independence line of products enhances your quality of life by promoting independent use. Living independently shouldn't mean sacrificing appearance for performance – that's why we designed Clean Shield to fully support you and blend into your bathroom.
You can rely on our Independence products to be secure, be stylish, and be clean, so you can be independent.