Bemis Has Comprehensive Offering of DuraGuard® Antimicrobial Toilet Seats With STAY•TITE™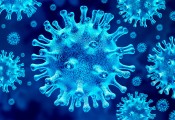 With the onset of COVID-19, public health and safety have become a common concern. Bemis has a comprehensive offering of seats with DuraGuard® Antimicrobial and STAY•TITE™ targeted for commercial applications. These toilet seats are designed for office buildings, hospitality, and schools.
What is DuraGuard?
DuraGuard is an antimicrobial property built into the toilet seat to inhibit the growth of bacteria. DuraGuard does not protect users or others against bacteria, viruses, germs, or other disease-causing organisms.
The active ingredient in DuraGuard is zinc pyrithione, an antimicrobial used in a variety of applications, including antifouling paints, building products, plastics, polyurethane products, textiles and anti-dandruff shampoos. Zinc pyrithione is a non-VOC (volatile organic compound), broad-spectrum, highly effective antimicrobial agent. It is used to control mold, mildew, yeasts, fungi, algae and gram-positive and -negative bacteria.
Why Include a Cover?
Closing the cover before flushing has been proven to reduce the amount of water droplets, also known as plume, expelled from the toilet bowl by churning water.
How STAY•TITE Works
The Stay•Tite Seat Fastening System anchors the toilet seat to the bowl by using a patented bolt design with a finned bushing and a glass-filled nylon nut, eliminating the need to retighten the seat to the bowl after installation.