LA Designer Breegan Jane: Benton Is Easy Upgrade!
Bemis Benton® Toilet Seat Beautifies Your Bathroom!
We partnered with Breegan Jane, an LA-based designer, for this product post.
Let the Bemis Benton Toilet Seat Beautify Your Bathroom!
When my clients are ready to design their spaces, they usually focus on the decorative pieces that will catch the eye. We talk about furniture, paint colors and appliances. But I am equally invested in finding items that improve their everyday lives, because that's what a home should do! We spend a significant amount of time in our bathrooms. Why shouldn't these spaces be equipped with the absolute best? The Mayfair by Bemis Benton offers supreme quality and modern elegance in a way I never knew a toilet seat could! Let me tell you more about it.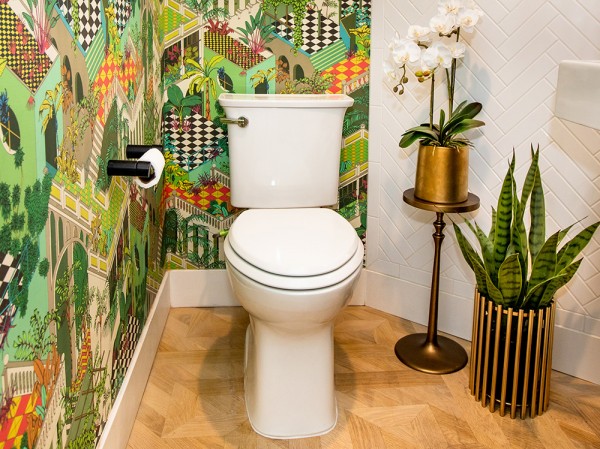 Beauty Sans Sacrifice
I see the world in shades of beauty, and my mind ignites when I imagine all the ways of bringing style to a space. Unfortunately, without careful consideration we can do more harm to our environment than good. Bemis believes that we shouldn't have to hurt the planet to infuse it with beauty! I was impressed to learn that each year Bemis sources 70 million pounds of wood shavings from window and flooring manufacturers!
The sustainability doesn't end there. They also source their internal operations, collecting three million pounds of scrap and 2 million pounds of dust and particulates. Needless to say, Bemis is dedicated to constructing their products in a responsible manner. We can buy these beautiful products without any fear or guilt!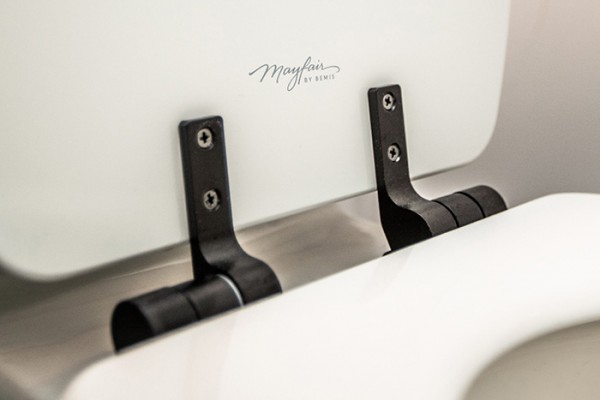 Your Bathroom Deserves a Bemis Upgrade
Most of us don't immediately think about toilet seats when the idea of updating and upgrading the bathroom arises, right? Well, you would be surprised at how much of a difference changing these elements truly make! Bathrooms are one of my favorite spaces to design, so I believe every aspect of the space should be magnificent.
On top of everything, remember that the items we use most (like our toilet seats!) should always be of premium quality. Bemis toilet seats are made of enameled wood and painted with water-based paint. You can't go wrong with a material with the strength that wood boasts. When paired with the matte black metal hinges like the Mayfair by Bemis Benton®, you get this effortless sophistication within the space. I knew I wanted this gem of a feature in my powder room.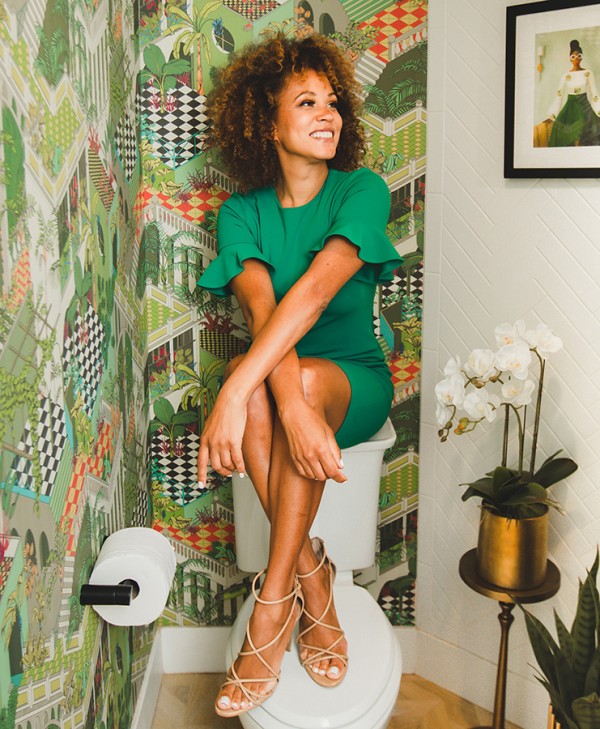 Easy Does It
I'm not afraid to get down and dirty with DIYs! I like the hands-on element of design. However, for those who aren't fond of an intense home improvement project, the Mayfair by Bemis Benton is an easy installation! I was able to install mine in no time! The best part? The toilet seat has Stay•Tite hinges, so it will never loosen with use. The Benton also has a slow-close feature I love, particularly because I don't have to worry about my kids' fingers getting slammed in the seat. The seat feels comfortable and secure. Don't we all want that in a toilet seat?
When was the last time you upgraded your toilet seat? Trust me, you want one that will leave you carefree. The Mayfair by Bemis Benton is my recommendation for its lovely form and perfect function! Check out all Bemis has to offer today!