Bemis Launches Luxurious Sanctuary 5000 Smart Bidet Toilet
Bemis's top-of-the-line smart bidet toilet combines high-end features, value and style
Orlando, Fla. (February 8, 2022) – Bemis Manufacturing Company, a leading manufacturer of toilet and bidet seats, expands into the smart toilet category with the launch of the Sanctuary 5000 Smart Bidet Toilet.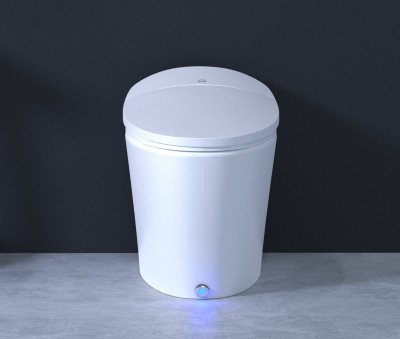 With a sleek, attractive silhouette and the latest bidet features, the Sanctuary is a perfect addition to the modern bathroom. Bemis's top-of-the-line bidet product makes the latest in bidet technology accessible for discerning homeowners who are looking to create a home environment that's conducive to health and wellness.
"More and more people are realizing the comfort and wellness benefits of bidets for the entire family, but many think it's out of reach," says T.J. Stiefvater, director of Marketing for Bemis. "The Sanctuary is our most advanced product and it's luxurious, but at the same time offers incredible quality and value, like all Bemis products."
The Bemis Sanctuary 5000 Smart Bidet Toilet offers a full range of high-end features. It has a remote/kick button open/close seat and lid, a built-in UV self-clean feature that automatically cleanses the nozzle after each use, and auto flush. An innovative kick button feature allows for completely hands-free operation. Users can easily open the lid and seat and flush the toilet with the kick button located at the base of the toilet. The Sanctuary also provides an adjustable heated seat, unlimited warm water, personalized bidet controls and a convenient night light. Finally, a three-stage warm air dryer offers a focused and comfortable stream of air.
About Bemis
Bemis Manufacturing Company was founded in 1901 and is headquartered in Sheboygan Falls, Wis. As a leading global manufacturer of toilet seats and other home products, the company distributes its products under the Bemis, Bio Bidet by Bemis, FLOW by Bemis and Mayfair by Bemis brands through retail and wholesale channels. Bemis is also one of North America's top non-automotive producers of contract plastic components serving consumer, commercial, medical and industrial markets worldwide. For more information, visit Bemis Manufacturing Company and toiletseats.com