Bemis Manufacturing Company to Launch Greenleaf­™ 100% Recycled Toilet Seat
Made from post-industrial plastic, reduces landfill waste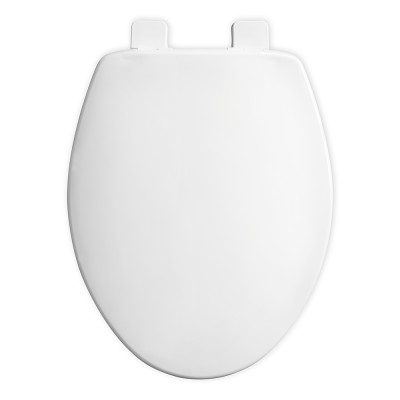 Sheboygan Falls, Wis. (January, 2023) – Bemis Manufacturing Company, a leading bidet and toilet seat manufacturer, announces that Greenleaf, their new 100% recycled plastic seat, is expected to launch in spring, 2023. The durable seat and cover are made from 100% post-industrial recycled plastic.
In the United States, about 40 million tons of plastic waste are created annually; of that, only 5 to 6%, or about two million tons, are recycled. Bemis has a demonstrated commitment to repurposing materials and using sustainable practices to manufacture its products, and making Greenleaf is a natural fit for the company's mission of sustainability and reducing landfill waste.
Greenleaf is designed with modern lines and a subtle, wrapped cover that delivers a streamlined feel. It features Bemis's patented STAY-TITE installation system that ensures the seat will never loosen or shift with use. The seat features adjustability during installation for the perfect bowl fit, and slow-close hinges that eliminate slamming. It is available in white in elongated.
"Our goal is to manufacture products in a responsible way that preserves our environment," said Lisa Burns, market and product development manager for Bemis. "Greenleaf, our 100% recycled seat, is made responsibly, from both a waste reclamation standpoint, and from a customer-backed perspective."
About Bemis
Bemis Manufacturing Company was founded in 1901 and is headquartered in Sheboygan Falls, Wis. As a leading global manufacturer of toilet seats and other home products, the company distributes its products under the Bemis, Bio Bidet by Bemis, Flow by Bemis and Mayfair by Bemis brands through retail and wholesale channels. Bemis is also one of North America's top non-automotive producers of contract plastic components serving consumer, commercial, medical, and industrial markets worldwide. For more information, visit Bemis Manufacturing Company or toiletseats.com.