Bemis Manufacturing Company to Launch New Radiance Heated Toilet Seat
Slim profile, updated contours and superior performance offer good looks and comfort in the bathroom
Orlando, Fla. (February 8, 2022) – Bemis Manufacturing Company, a leading bidet and toilet seat manufacturer, announces their new Radiance™ heated toilet seat. This seat is completely redesigned with a slim profile and updated features that deliver style and comfort to consumers.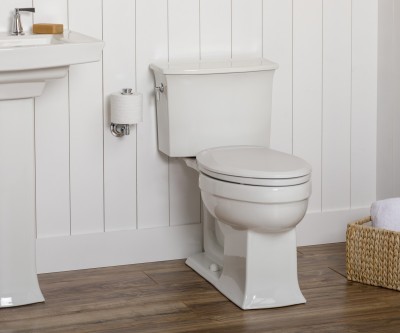 The new Radiance, exclusive to Bemis in the North American market, will feature a slimmer profile that complements the modern home. Its streamlined contours make the heating element virtually undetectable while still delivering multi-setting, soothing warmth, powered by an induction heating system that efficiently delivers consistent levels of heat.
The seat will also be equipped with the patented STAY-TITE™ Seat Fastening System™ with a never-loosens fit, and is designed for simple installation, while its captured-hinge system conceals the hinges for an updated look. Radiance's hinges allow the seat to be easily removed for thorough cleaning, and its slow-close mechanism lets the seat close quietly to the bowl. Its white night light delivers a soft glow that provides for a minimum of sleep disruption during nightly bathroom trips.
"Our mission of Innovation for Everyday Living is apparent in the new Radiance seat. We want all of our products to improve the function and beauty of our customers' homes," said T.J. Stiefvater, director of Marketing. "At the same time, we focus on providing not just quality but value with our products that make them attainable for everyone."
Radiance will be available in July 2022 at retail locations and wholesale distributors, and also at toiletseats.com.
About Bemis
Bemis Manufacturing Company was founded in 1901 and is headquartered in Sheboygan Falls, Wis. As a leading global manufacturer of toilet seats and other home products, the company distributes its products under the Bemis, Bio Bidet by Bemis, FLOW by Bemis, and Mayfair by Bemis brands through retail and wholesale channels. Bemis is also one of North America's top non-automotive producers of contract plastic components serving consumer, commercial, medical and industrial markets worldwide. For more information, visit Bemis Manufacturing Company and toiletseats.com.