The Ultimate Guide to Man Cave Seating
We've been asked what the difference between a Man Cave and a garage is. Why, some women wonder, can't their man just use the garage as "his" space? After all, most of his stuff is out there already, right?
We get it. There's a big difference between the two. In the first place, notice that no one capitalizes the word "garage." It is, however, a very important spot for fixing things. Storing stuff. Work.
A Man Cave, though, is a dedicated space. A destination. Capitalized, because that's how a man feels about it. No work is done here. Hobbies, sure. But a Man Cave is a space unto itself. It's a place to relax and unwind.
The biggest difference between a garage and a Man Cave? A Man Cave has a specific place to sit. Ideally, several of them.
And the most important seat, if you're lucky enough to have it, is in the bathroom attached to the Man Cave.
You're nodding. You get it, just like we do. There's nothing better than a bathroom with your own toilet seat. Appreciated, of course, by your Man Cave-loving friends who watch the game and drink a few beers with you.
And whether you love football, go bonkers during March Madness, or cancel everything else to watch the World Series, we've got toilet seats in colors that let you celebrate along with your team!*
Before we get started, a few details:
Pro Football
Go for the Green Bay Packers? A rabid Ravens fan? Get touchdown happiness with a toilet seat in colors that celebrate your team.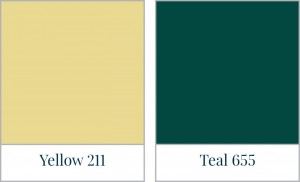 College Football
There's nothing like the energy of a college football game! Whether you toast to Texas Tech or the Temple Owls, having your favorite college team's colors in your Man Cave bathroom seals the deal.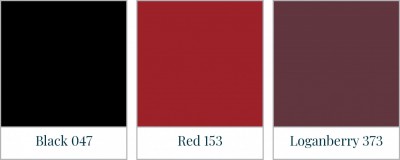 Baseball
Whether you root for Boston or Chicago, we have a toilet seat color for every Sox fan. Prefer the Reds of Cincinnati or the red of St. Louis? No problem! It's a home run no matter which team you cheer for.

Basketball
Your Man Cave buddies will appreciate the slam-dunk decorating inspired by your love of the 76ers. Prefer a little "bite" instead? Try a toilet seat inspired by the Timberwolves' colors.

*(Disclaimer here: Our team-inspired toilet seats represent team colors, but no logos because we're not partial to any sports team. Our job is to support them all equally in the effort to give you a toilet seat that makes your Man Cave the best it can be. So no snarky phone calls, OK?)
But What If…
You're not a sports fan? Or your Man Cave is a place to unwind for a few hours of Minecraft or Super Smash Bros.? You – and the rest of the guys – still need a comfortable place to sit when you take a break from gaming.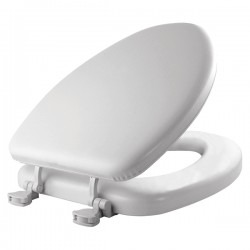 Meet our Soft Seat. It's cushioned for comfort, so when you need to get away for a few minutes, or after a hard day at work, you've got a padded seat to land on.
Other features include:
Durable core, color-matched bumpers and hinges that are low key so they don't steal the show from the other cool things decorating your bathroom.
Hinges that let you remove the seat for cleaning.
No, these seats don't have a slow-close feature. But we figured with all that cushioned comfort, you'll probably get up feeling almost rested and put the toilet seat down gently yourself. Or leave it up – it's your Man Cave, after all
TruComfort™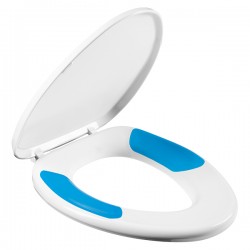 The recliner of toilet seats! TruComfort gives you comfort where it counts. How?
Flex•Zones™ – They relieve pressure points and alleviate discomfort. Sit for as long as it takes!

Ergo•Curve™ Technology – The contoured design of the ring accommodates a variety of backsides, thanks to this modern, curved shape.
And like we said a few lines above, TruComfort has all the bells and whistles – hinges that let you install the seat easily; Precision Seat Fit so you can put the seat right where you want it during installation; a slow-close feature; and Super Grip stabilizing bumpers – say you jump a little bit when your team scores. It happens. Super Grips keep the seat in place, letting you land right where you took off. We've got your back, man. And your back side.
The importance of a great seat in a Man Cave can't be overstated. We're here for you with toilet seats that are well made, look great, and perform as well as your favorite team does on a winning weekend. Questions? Call our Customer Service team at 888.722.6488 and we'll help you pick the perfect seat.
Ready for more? Learn how you can make your Man Cave all it can be in this article.