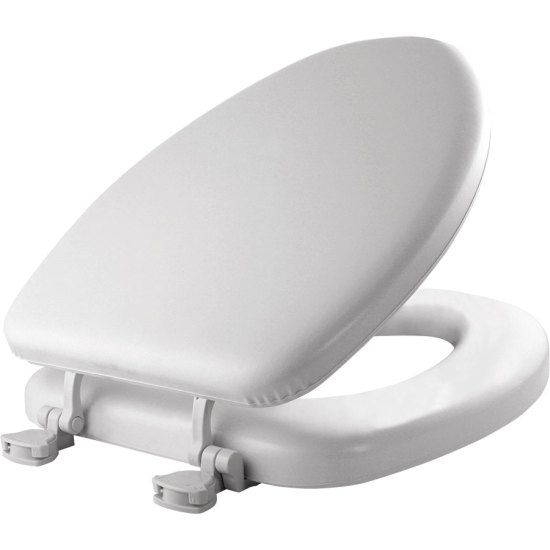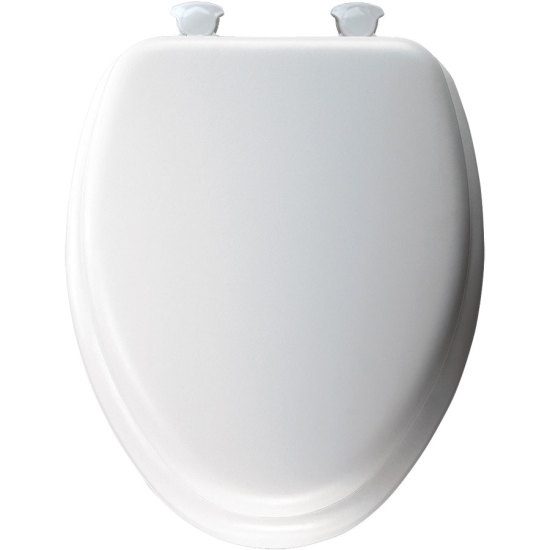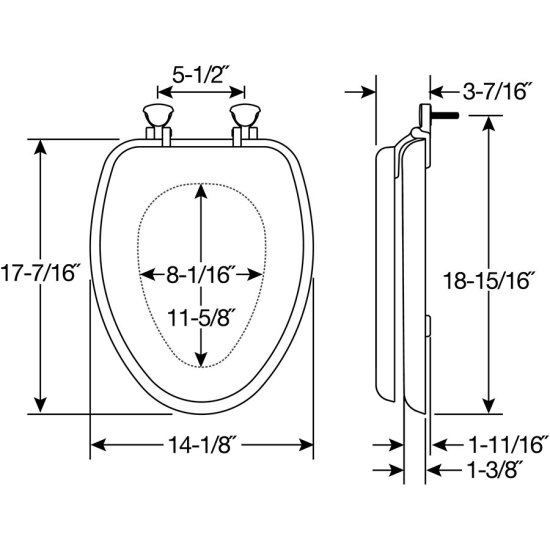 Bemis Elongated Soft Toilet Seat White Removes for Cleaning
Shape: Elongated Not Sure What Size Seat You Have? Use our Seat Measuring Guide.
---
Discontinued - Limited Availability
The BEMIS Elongated Closed Front Toilet Seat is made with comfortable, padded soft material and feels warm to the touch. This lift-off toilet seat conveniently removes for cleaning and replacement. Simply twist the hinges and remove. BEMIS Manufacturing Company prides itself on continuing to bring innovation, value and environmentally friendly products to you.
Cushioned vinyl with a durable wood core
Color-matched bumpers and hinges
Fits most manufacturers' elongated toilets
Made with eco-friendly materials and processes
Easy•Clean® hinge allows for quick removal of seat for easy cleaning
Brand:

Bemis

Model No*

114EC 000

Shape:

Elongated

Material:

Soft

Style:

Closed Front with Cover

Hinges:

Plastic
Bolt Spread:

5.5 in

Depth:

18.938 in

Width:

14.125 in

Height:

3.438 in

Weight:

7.325 lbs