Recent Mover? Let's Make the Bathroom Truly Yours!
35.5 million.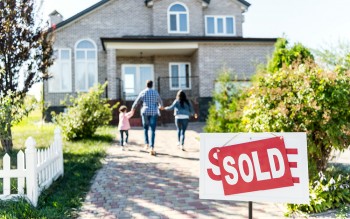 That's how many people in the United States move every year. According to move.org, 16% of this group relocated to a new or better home. 11.5% wanted to establish their own house, and 9.9% moved for a new job.
That's a lot of people moving a lot of things!
If you're a recent mover, cleaning is likely one of the first things you do before settling in, right? A thorough scrubbing of the cupboards, work surfaces and floors gives a fresh-start feeling. You might even paint the walls or hang new curtains to make the place truly your own.
But is it really your own with someone else's toilet seat still in the picture? Everything in your home should reflect your taste and preferences, especially in a room in which you not only prepare for your day, but also unwind in at the end of a hectic one.
And before you think that getting a new toilet seat isn't really necessary, consider this: Is your existing toilet seat easy to remove for cleaning? Does it shift around? Does it really look as nice as the rest of the room?
If you answered "no" to any of these questions, it's time to say "yes" to a new toilet seat.
Which One to Choose?
Did you go all-out on a trendy look? Prefer the relaxed vibes of a rustic theme? Pick a color that runs throughout? Keep this in mind as you shop, because it'll make it easier to choose a toilet seat that complements your design theme, tying the room together and expressing your personality as a part of your new home.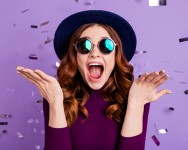 We want you to open the door to your bathroom and think "Wow!" So let's get started with a few of our more popular toilet seat models.
Natural Reflections™
These beautiful toilet seats add the natural beauty of wood to your décor, playing well and balancing with your cabinetry. Oak has rich accents and chrome hinges.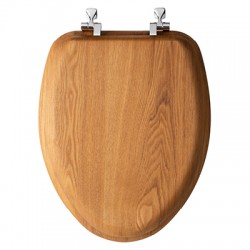 Natural wood finish will not split or crack
Stylish hinges are secure
Spin the Color Wheel!
Whether you've created deep, black drama, or prefer softer surroundings, a colored toilet seat is the ideal accent. Color builds a mood, infuses a note of fun, and balances your décor. Use its versatility to your advantage! Our colored toilet seats remove easily, allowing you to switch them out for holiday decorating, to celebrate a season, or to match those fluffy new towels you just bought.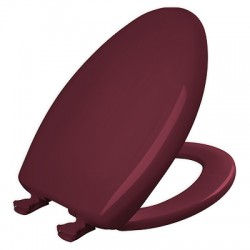 "Weave" Goodbye to a Ho-Hum Toilet Seat
Previous tenants leave you with a yawn-inducing, flimsy little toilet seat? Where's the you in that boring number? If the answer is "nowhere," it's time to give your bathroom a fresh feel! Our exclusive sculptured seats do just that, in a range of designs that express personality, add texture and create interest. They include: Basket Weave, Swirl, Teardrop, and Shell.
STAY-TITE™ hinges allow for easy installation and seat Never Loosens™.
Easily remove your toilet seat for thorough cleaning!
Slow-close feature available on some models.
Enameled wood with a superior, high-gloss finish resists wear, chips, and stains.
Color-matched bumpers and hinges add polish.
Now that you've unpacked and settled in, we hope you'll find lots of ways to create a space that welcomes you home at the end of a busy day. Your new toilet seat fits right in, with features that improve your life, make cleaning a breeze, and complement all the work you put into creating a new home.
The Reading Room is filled with articles about design inspiration, installation tips, and how to care for your toilet seat. Get started with a few of our favorites:
How a Toilet Seat Changes the Dynamic of Your Bathroom
Five Ways to Incorporate Color Trends Into Your Bathroom
What Size Toilet Seat Do You Need?
Nine Ways to Incorporate Color Into Your Bathroom