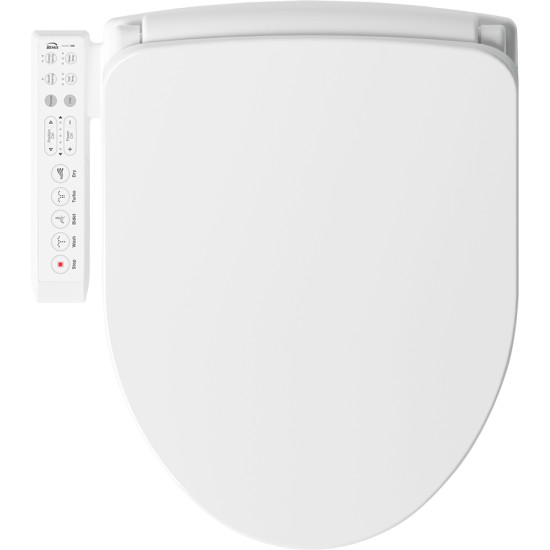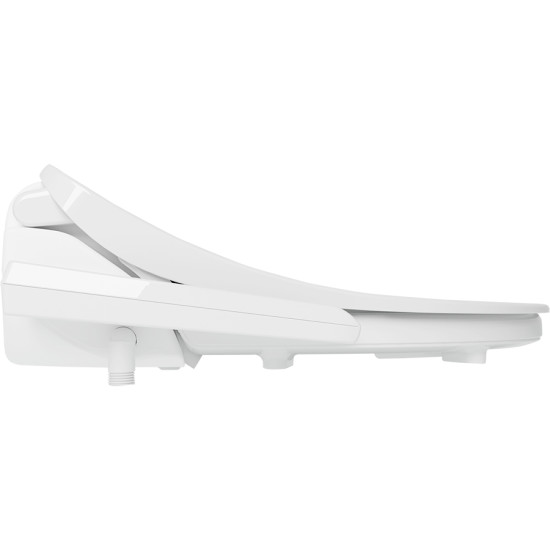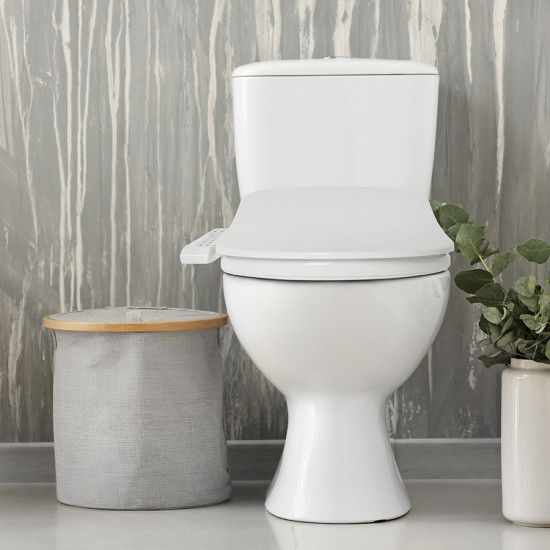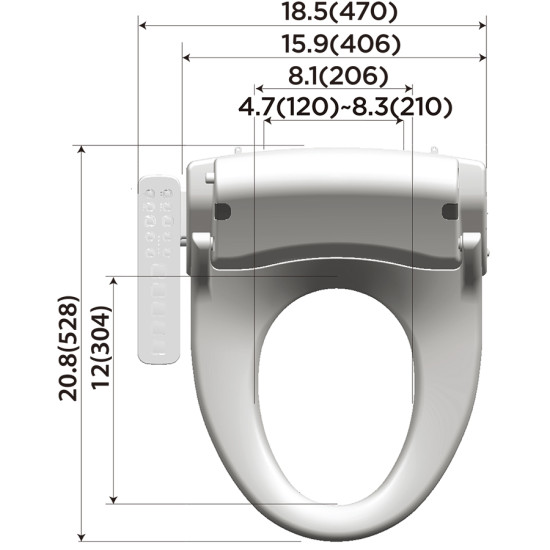 Bemis
Haven
Model #HV1000E 000
Bemis Haven Elongated Plastic Bidet Toilet Seat White
---
---
Bemis welcomes you to the future of hygiene with the Haven 1000 bidet seat. The pleasant experience from the Haven 1000 bidet will offer you more opportunities in feeling clean and The Haven 1000 comes with our improved Fusion Heating Technology that will allow you to control the temperature of your wash from start to finish without the water ever going cold! The Stainless Steel, Self-cleaning 3-in-1 Nozzle is designed to provide you with the best posterior wash, most comfortable feminine wash, and effective turbo wash. The adjustable water pressure allows you to change from a soft sitz bath to a more focused turbo wash. The nozzle oscillation feature allows you to hit every spot in-between with the touch of a button! The convenient fixed side-control panel has all the tools needed for your toilet seat and evolving needs, from a cozy heated seat to a glowing nightlight.
Heated Seat: Warms the toilet seat when you sit down, or always keeps it warm, depending on how you have it set.
Soft Close: Soft close lid and seat that forces a gentle descent guaranteeing no slamming as you put them down.
Self-Cleaning Stainless-Steel Nozzle: Equipped with self-cleaning function designed for nozzle cleaning before and after each use for maximum hygiene.
Intelligent Seat Sensor: The sensor detects when someone sits on the toilet seat and activates all the functions.
Night Light: In-bowl night light illuminates the bowl for simple night-time operation.
Fusion Warm Water Technology: Improved water tank heating technology with active ceramic heating coil to increase the duration of your warm water supply.
4 in 1 Nozzle: Satisfying posterior wash, comforting feminine wash, and effective turbo wash.
Convenient Side Panel: strategically placed control panel on the right side to create a more ergonomic and user-friendly experience, providing easy access to all the bidet's functions.
Power Save Mode: When activated the energy saving mode will set the heaters to a lower temperature to reduce energy consumption.
Brand:

Bemis

Model No*

HV1000E 000

Shape:

Elongated

Material:

Plastic

Style:

Closed Front with Cover

Ring Bumpers:

4

Hinges:

Plastic
Depth:

20.8 in

Width:

18.5 in

Height:

6.8 in

Weight:

17 lbs
Recently Viewed
Haven 1000 Electric Bidet Toilet Seat for Elongated Toilets in White with Side-Panel Control and Nightlight