Four Ways to Spruce Up Your New Home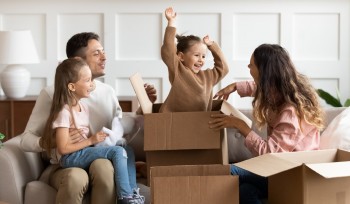 Congratulations! We're glad you found a new home. Did you know that in 2019, there were 5.34 million homes sold? That's a lot of activity, with lots of people moving from one side of town to the other, or one end of the country to the other.
And as you know, there are many, many details to sort out, a long checklist of items that need to be taken care of, both before and after your move.
Finally, though, you settle in! Boxes are unpacked. Windows are washed to prepare for hanging new curtains. Cupboards get scrubbed, ready for your dishes.
And whether you built a new home or moved into an existing one, it's important to put your stamp on it, filling it with things you treasure and make it feel like your own.
How to do this? Here are four places to get started.
Spruce Up the Master Bathroom
Your bathroom is a personal space where you go to relax, unwind and soak away the day's cares. Where you prep in the morning. Tend to sick children. Bathrooms can see us at our worst, so it's important that we create the best possible space we can.
Switch out the toilet seat. Sure, you cleaned the seat the previous owners left behind. But if you went through the effort of, say, painting the walls or buying a new rug, why not install a new toilet seat? Our TruComfort™ features cushioned comfort in a modern, contoured design.
Add fresh towels. Nothing helps you build a relaxing vibe like fluffy towels. Coordinate them with the wall color or create contrast by mixing white towels with navy blue walls. Towels are inexpensive and let you play with a creative feel. Consider adding scented lotions or soaps in soothing fragrances.
Spruce Up the Guest Bathroom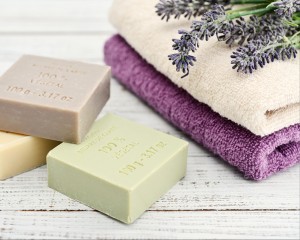 It's easy to think that because this bathroom is mainly "for guests" that it doesn't deserve the same treatment your main bathroom does. But we encourage you to reconsider! This bathroom is an extension of your personality, a way to make your guests and friends feel the warmth of your welcome.
Prepare for guests by stocking their bathroom with clear jars filled with cotton balls, pre-wrapped toothbrushes, and travel-sized toothpaste. It's easy to forget the small stuff when traveling, and this lets people settle in comfortably.
Looking for a fresh feel? Our beautiful seats are available in a range of colors that complement your new decor and make the guest bath a place for friends and family to unwind and feel at home.
Are your guests traveling with toddlers? Install a NextStep2® on your guest bathroom toilet. This versatile seat is sized perfectly for adults and toddlers, giving them a way to feel comfortable in their surroundings.
Spruce Up the Lighting
Maybe you bought your new house because of the wide-open floor plan or the great views. But if the view "up" is cringeworthy, there's an easy fix.
If the bathroom lighting resembles "retro" in an uncool way, it's time for a change. The key to an ideal lighting plan is balance. Make sure prep areas, like the vanity, are evenly lit, while also planning for adequate lighting over the shower or tub. A crystal chandelier or glass adds a luxurious touch.
In the living room, work with layers. Because the living room is often the center of activity, it's important to provide lighting for all four corners. Work with a mix of accent lights, lamps, and sconces to achieve a great mix.
Spruce Up the Windows
Your first thought might be to add new curtains or shades, both of which are great ideas. But how about creating an even more personalized setting?
Install a stained glass art piece. It can be especially effective in the bathroom, creating an instant focal point while adding a sense of privacy. Since stained glass naturally catches the light, it also adds energy and color to build a décor theme around.
Set a plush bench in front of the window as a reading area, or a place to enjoy a cup of coffee in the morning. The same feel can be created with a small, comfortable chair and side table. The idea is to create a space for you to soak in nature and sunlight.
Visit our library of articles to learn more easy ways to decorate, elevate and make your home truly yours!
Seeing Red? Four Ways to Create Drama in the Bathroom
Nine Ways to Incorporate Color Into Your Bathroom
Decisions, Decisions: Choosing the Perfect Toilet Seat
How a Toilet Seat Changes the Dynamic of Your Bathroom
5 Trends to Build Into Your Bathroom
What Material Should You Choose for Your Toilet Seat?
The Benefits of Enameled Wood Toilet Seats and Plastic Toilet Seats