Seasonal Decorating: Fall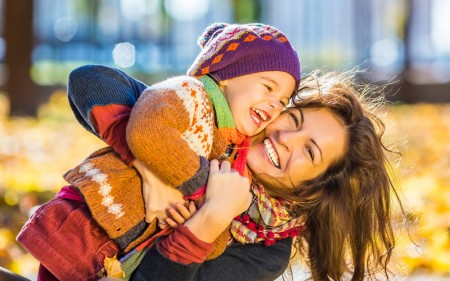 Fall is one of our favorite seasons! The air snaps with the promise of cool days, leaves flutter like brilliant topaz and rubies in the trees, and we cuddle up in soft sweaters and cozy leather boots.
It's a bountiful season that brings apple cider and pumpkins, warmer colors like brown and wine. It's a time of change, an opportunity to switch our décor to richer hues with a more substantial feel.
It's also inspiration for quite a few of the colors in our collection. We took the rich hues of fall – merlot, chocolate and grey – and incorporated these beautiful colors into our popular line of toilet seats.
Want to create a fall palette in your home? As you may have guessed, we have an affinity for the bathroom. It's the place we go to relax after a long day, where we pamper ourselves before a night of well-deserved sleep, and the first place we head to each morning. Given this room's importance, why not create a place that welcomes and restores?
We'll show you how!
Start With Color

Think Ice Grey, Ming Green and Espresso Brown. Romantic colors like these are ideal for fall décor, and they're found on our colored toilet seats. They install easily and the Stay•Tite™ Seat Fastening System™ keeps them firmly attached to the bowl. No more wiggling or sliding! And no more slamming, either – our slow-close feature lets the seat close slowly and quietly to the bowl. Seats remove easily for thorough cleaning, too.
Each of these colors is relaxing and restful. Continue this theme with coordinating towels. For example, if you chose a Espresso Brown toilet seat, set out lofty towels in a delicious brown. Imagine stepping out of the shower onto a cozy chocolate bath mat!
Make sure your color includes patterns. Consider curtains with a plaid border. A shower curtain with a subtle herringbone print. Cover one wall with darker, vintage wallpaper for a more dramatic, but equally seasonal, feel.
Metal Accents Add Elegance
Matte black is everywhere this year! Our Benton® has matte black hinges that add a subtle flair. In the bathroom, choose a few pieces – hardware, a new faucet – that build on this look.
Brushed nickel drawer pulls add an elegant feel and look great with our Ice Grey toilet seat. Its balance of silvery grey and white continue the metallic theme.
Swap out your soap dispensers for those with metal accents. They add an undeniable gleam and elevate your bathroom.
Fall Florals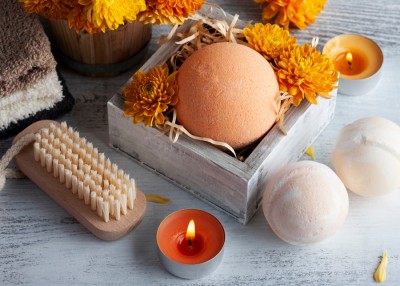 Think vibrant sunflowers, bursting chrysanthemum, and Russian sage. Bringing flowers into the bathroom adds color and texture. These can be live flowers in a beautiful vase, or a dried arrangement that extends the season a bit longer.
Scents like pumpkin, tobacco orange, and coffee linger in the air, wrapping the room in a rich fall aroma. Whether it's candles or room spray, including scent is an ideal way to introduce the notes of the season.
Make Sure You Order the Right Color
There's nothing more frustrating than ordering a product, anticipating its arrival, and unwrapping it to find it's not what you wanted. Our color chips let you compare colors ahead of time so your order the toilet seat that best matches your bowl. Call our Customer Service team at 888.722.6488 to get started.
Please note: Colors on a website can vary considerably from the actual color of the toilet seat due to monitor and printer settings. The colors on our website are for approximate visual use and should not be used to match colors exactly to your toilet bowl.
Need More Inspo?
We have plenty of ideas to let you incorporate our toilet seats into the seasons or build a color theme! Learn more here:
Nine Ways to Incorporate Color Into Your Bathroom
Decisions, Decisions: Choosing the Perfect Toilet Seat
How a Toilet Seat Changes the Dynamic of Your Bathroom
What Material Should You Choose for Your Toilet Seat?
The Benefits of Enameled Wood Toilet Seats and Plastic Toilet Seats
5 Trends to Build Into Your Bathroom
Get more seasonal decorating ideas here: